Around 1.1m households in the UK are not connected to the national gas grid, and instead rely on heating oil to heat their homes.
If you've never lived in an oil fueled property before, moving to a home with an oil heating tank can be a little confusing, especially when it comes to the first time you need to fill up. Initially it can be difficult to work out what type of oil your tank will take and how much you will need so here are some points to consider to help you placing your first order
Identify what type of heating oil you need
Crude oil is refined into various oils such as home heating oil and kerosene. The oils differ in their refinement processes resulting in different oil types.
There are two types of oil used for domestic heating:

Gas oil – also known as 35-second oil or red diesel. This is a heavier oil generally used in older boilers, in agriculture or commercially.

Kerosene – also known as 28-second or heating oil. This is a lighter and cleaner fuel, and the most common type used in homes in the UK.

At Carnegie Fuels we typically supply kerosene or a premium kerosene to domestic properties. Made up of a mixture of hydrocarbons, heating oil is a yellow-brown liquid used to fuel household hot water boilers, central heating systems and oil fired stoves (Agas and other Range appliances).

If you've just moved into a property, the type of oil you will need is determined by the type of heating system already installed. If your boiler or tank isn't labelled clearly, ask the previous owner what type they used. If they can't help you can get a heating oil engineer to come out to your home. To find a local engineer visit www.competentperson.co.uk

If you're able to choose which type to use, kerosene is the more efficient fuel. In cold weather it's unlikely to 'wax up' (form crystals that stop it from flowing as easily) until it reaches around -39°C (although check with the supplier, as this can vary).

Premium kerosene usually costs around £20 to £30 more than standard kerosene (based on 500 litres). For certain appliances, such as an Aga, you are required to use additives. You should be able to find this out from the manufacturer.
Related Article: Premium Kerosene is it worth it?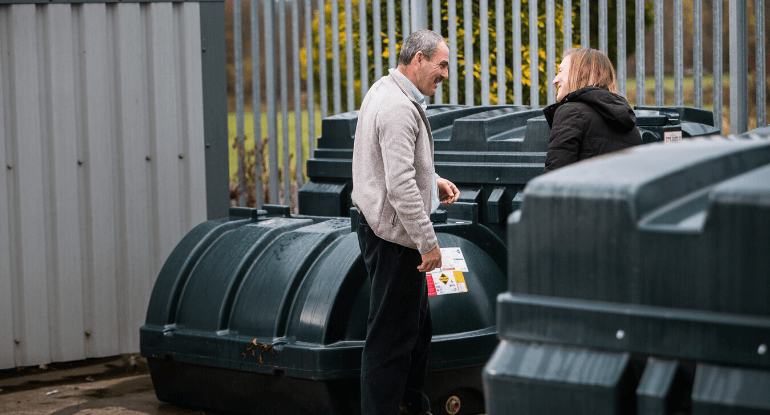 Find out how big your oil tank is
On average most domestic tanks have a capacity of between 1000 and 1400 litres, however larger properties could have one up to 2500 litres. All recently manufactured oil tanks must state their approximate maximum capacity on the product label which is usually positioned on the front or side of the tank.
Once you know how big your tank is you can work out how often you may need to fill up and get a quote for heating oil.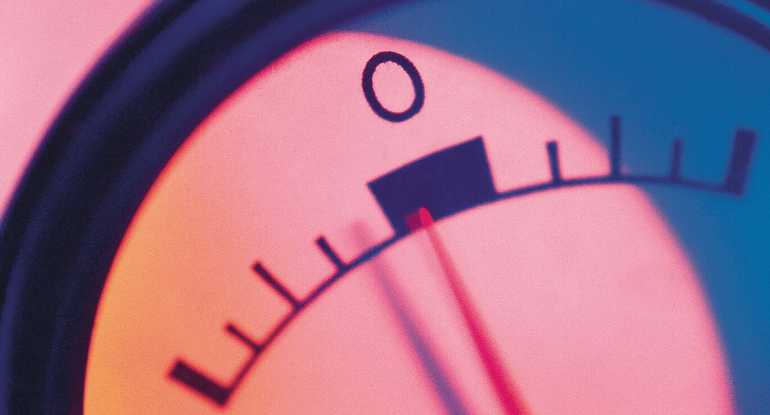 Give an approximate amount of fuel required
Most modern homes will have a gauge which will keep you right, otherwise, use a garden cane/dipstick to see how full your tank is so you can let us know how much you need – An oil tank should always be at least one-quarter full, as an empty tank can result in clogged filters and fuel lines
How much does heating oil cost?

The price of heating oil can fluctuate, having risen and fallen throughout the years. For example, the average prices for a litre of kerosene have risen between 2016 and 2019, and remained high at the start of 2020, before falling.

In January 2020, the price was 1p lower per litre than a year earlier. But the price in April 2020 was 13p lower per litre than the year previously.
These price fluctuations can be down to a number of factors, including global production increasing or decreasing, extreme weather, or political unrest. But prices can also depend greatly on where you live in the UK, the time of year you buy, and the amount you buy.

Once you have all this information to hand we will be able to provide you with a quote based on the current price per litre. Following your confirmation a delivery can be arranged as soon as the next day.

Related Content: How much does heating oil cost in Scotland? 6 Factors that impact heating oil price
Needing to top up your heating oil?