Distribution services when and where you need it.
Covering the whole of the UK, Carnegie Transport are the road haulage partner that you can rely on to move your cargo both locally and nationally.
Contact Us to Discuss your Transport Requirements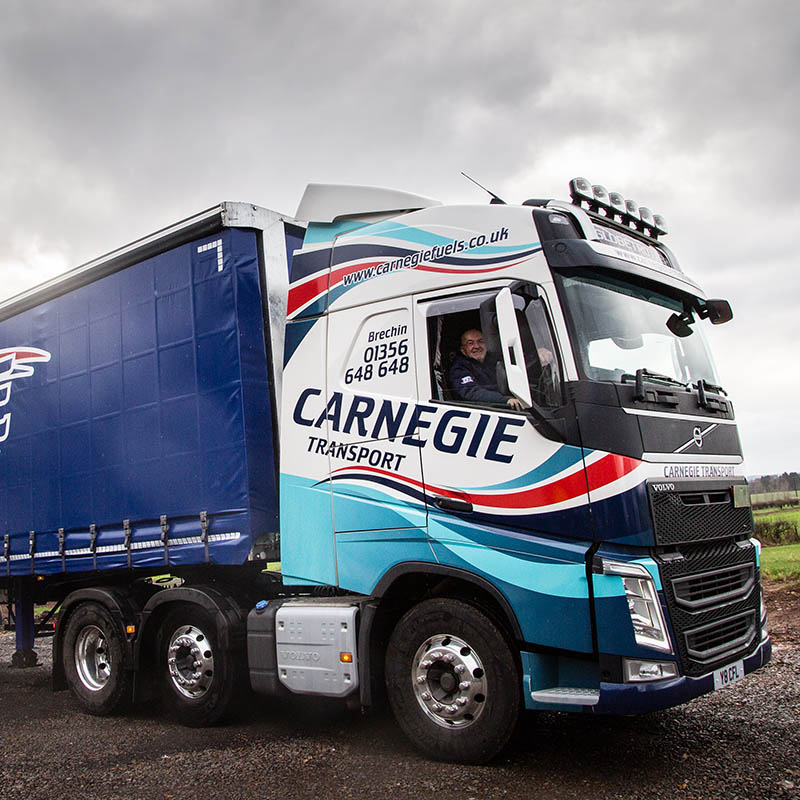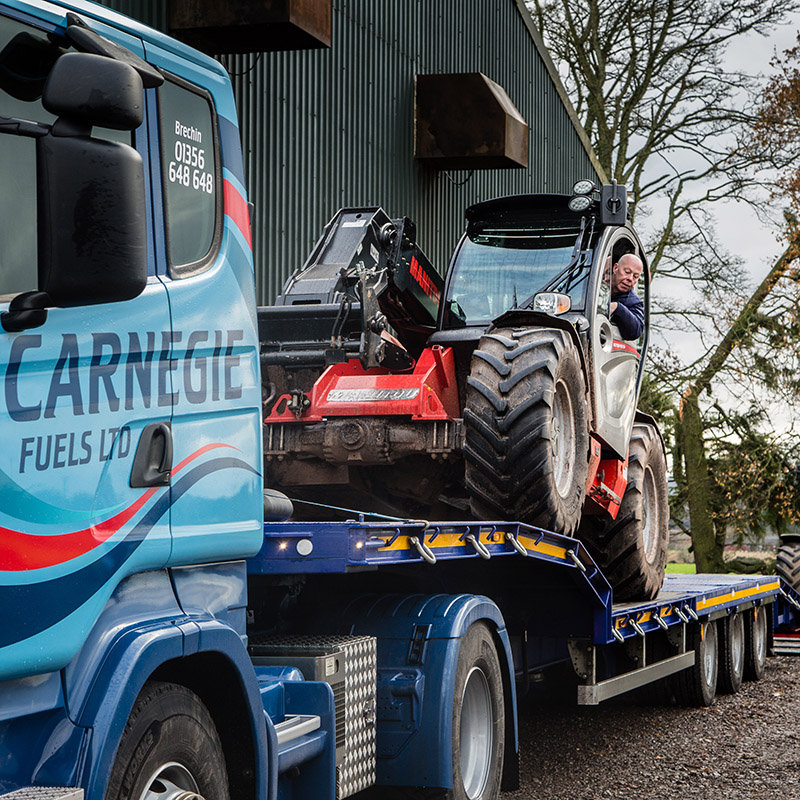 Struggle to get short lead time availability from your current haulage provider?
The unpredictable nature of the construction and farming industry often means that your business operates below maximum efficiency as you have to wait for loads to be moved. As a local haulage company we pride ourselves on being accessible when you need us most; whether that is for a short local route or something further afield.
Whether it is plant machinery, food stuffs or offshore equipment, we understand the importance of being able to respond quickly to our clients.
Running individual projects or regular routines, we specialise in short & medium distance haulage across Scotland and the UK. Our well presented drivers will ensure your consignment arrives safe, on-time and with smooth loading & unloading procedures.
Our TASCC (Trade Assurance Scheme for Combinable Crops) registration gives us independent verification that we abide by food safety laws throughout our handling and transportation services, giving you assurance in your harvest to mouth delivery chain.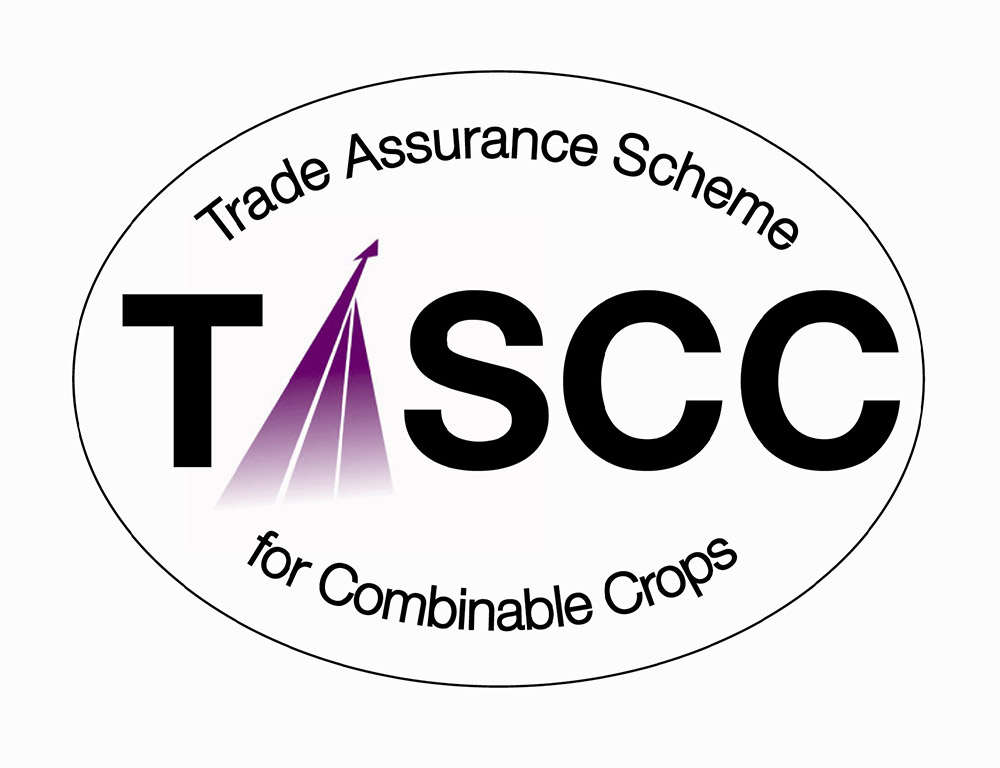 ---
Loading and unloading is made easy, with access from the rear and side. The cargo is protected during transportation from the impact of weather making it ideal for food stuffs and machinery.
*Fork lift is required for loading & unloading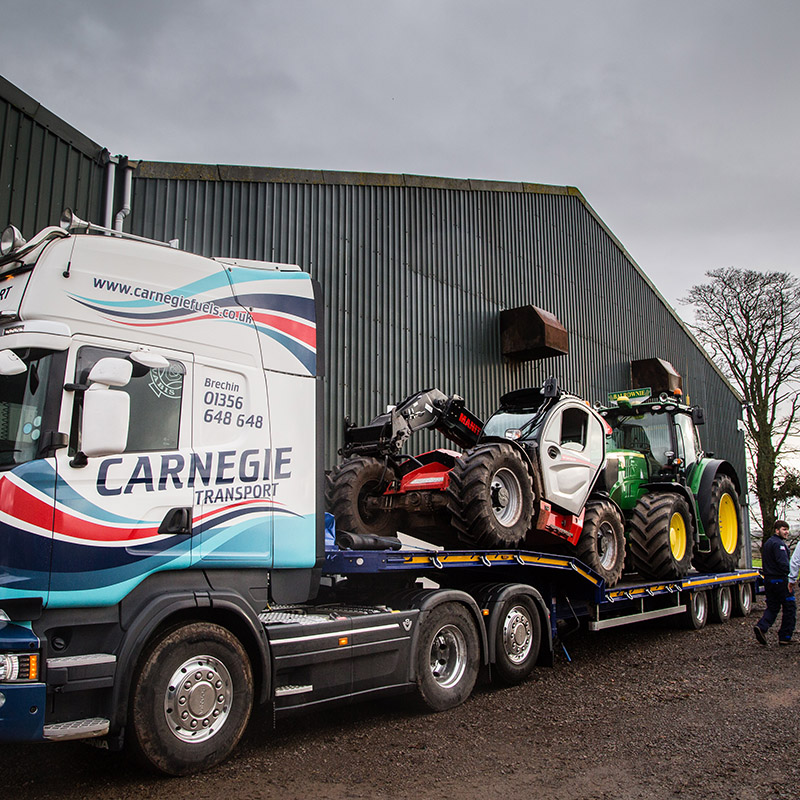 ---
The low loader is extremely versatile, and regularly used by local construction firms and farmers for moving plant hire equipment to different sites. Your vehicles are driven straight up the trailer ramps, before being secured into position. Allowing you to quickly and cost efficiently move equipment around the country.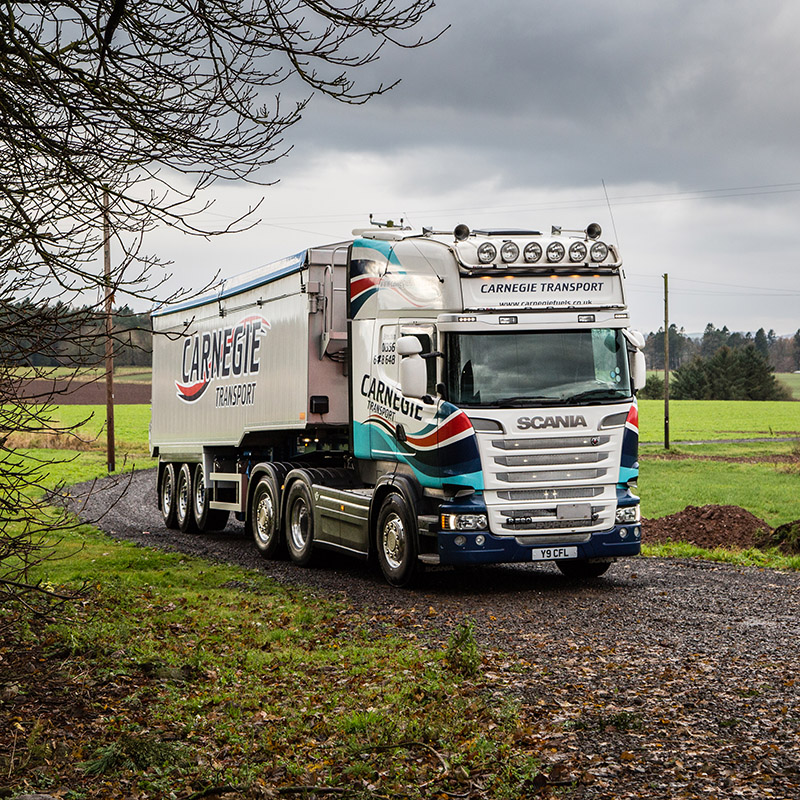 ---
With a load capacity of 29 tonnes; our bulk tipper is ideal for the movement of large quantity items such stones, recyclables, grains, seeds and raw materials.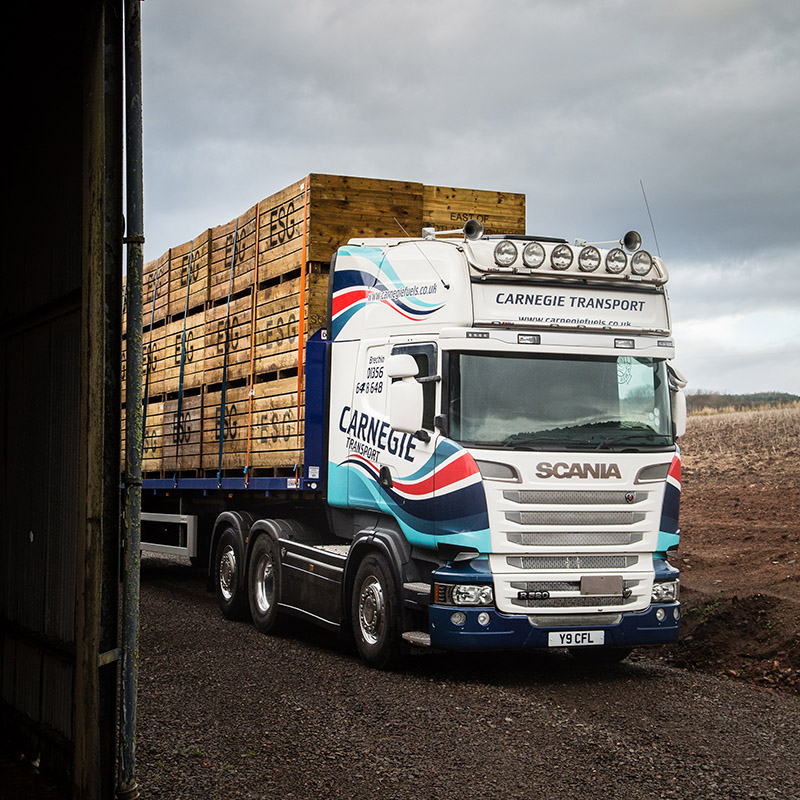 ---
With no walls or roof, our flatbed trailers are designed for accommodating unusual shaped loads, stackable and well wrapped products. With use of a crane or forklift, the cargo is lifted into position before being secured for the onward journey.
How much does our Haulage service cost?
Our haulage service can be priced in two different ways; day rate or by project.
The key impacting factors of the price are:
What is being carried
The distance to be travelled
When it needs to be at the destination
Got Questions? Get In Touch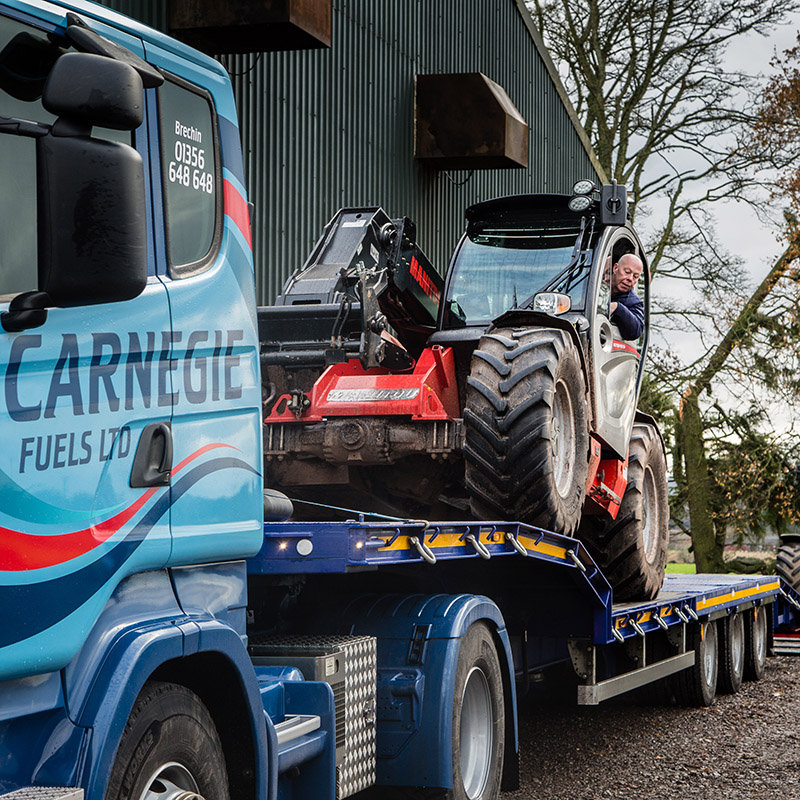 What does our Haulage Service Include?
Using our fleet of lorries & trailers we can support your business with seamless logistical support.
Arriving at your source destination, our drivers will bring your cargo together and load it securely onto the trailer, at this point you will receive an email notification confirming its collection. The driver will then make the most direct route to your selected end destination, before unloading as directed.
---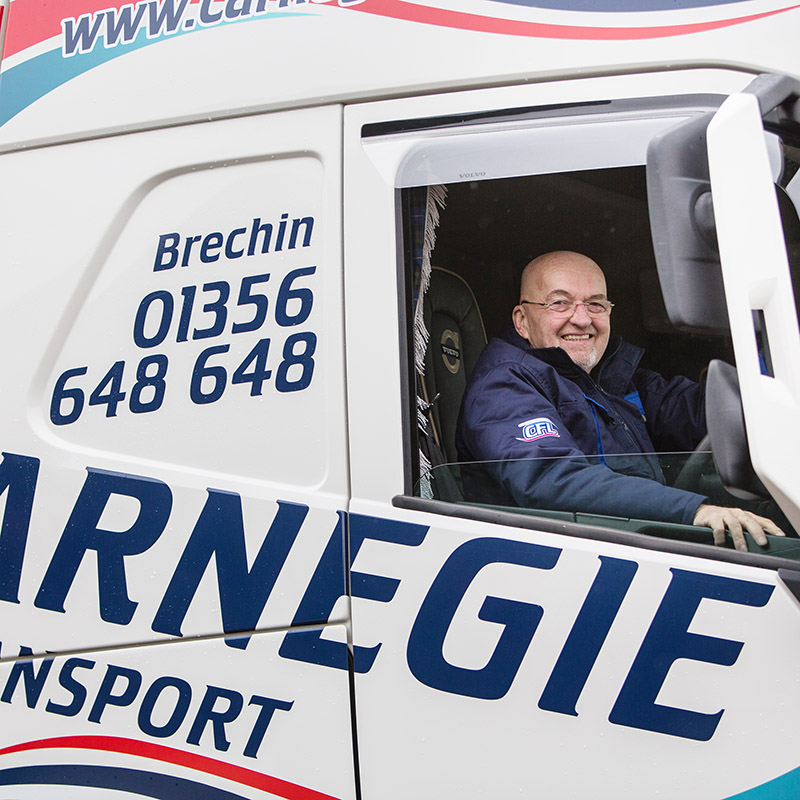 As part of our service you can expect:
2 hour response rate to every enquiry
Loading of cargo from source site, with confirmation notification
Transfer to end destination using the most direct route
Unloading of cargo at destination, with confirmation notification
Goods in transit insurance
Well presented drivers & lorries
Good communication, with updates provided for unforeseen delays such as Road Traffic Accidents
Covering the whole of the UK our haulage lorries can cater for most load requirements, but if in doubt speak to our Transport Manager:
Feeds and seeds
Heavy Plant Equipment & Machinery
Pipework
Offshore equipment
Large steel fabrications
Construction materials
Stones, boulders
Finished goods
Paper
Recycled materials
Retail goods
Tractors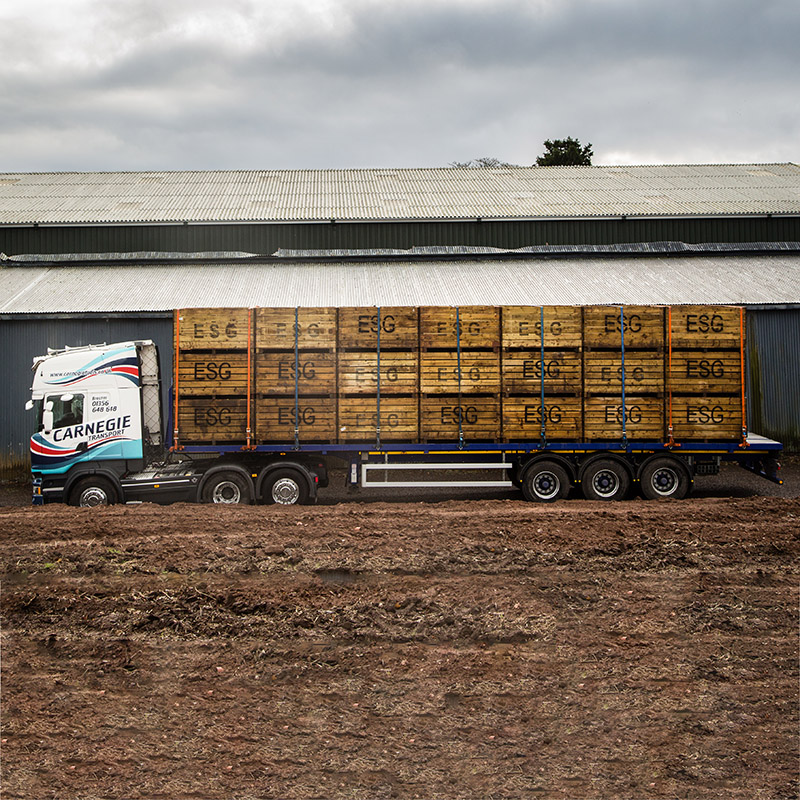 Our Well-Maintained Fleet
We take huge pride in the presentation and maintenance of our lorries and trailers. Wearing our company colours, they go out looking immaculate each day.
Each driver ensures daily walk round inspections take place
Every 6 weeks, our trucks and trailers are booked into our onsite workshop for a routine safety & maintenance check-up
Annually they adhere to the annual HGV Annual Inspections that are carried out in our test bay by a DVSA Assessor.
You'll often spot us on the road or at a Country Show, be sure to say hi or give us a wave!