If your previous property did not use oil, ordering oil might seem a little confusing.
To break it down here are the 3 pieces of information that you'll need to arrange an oil order.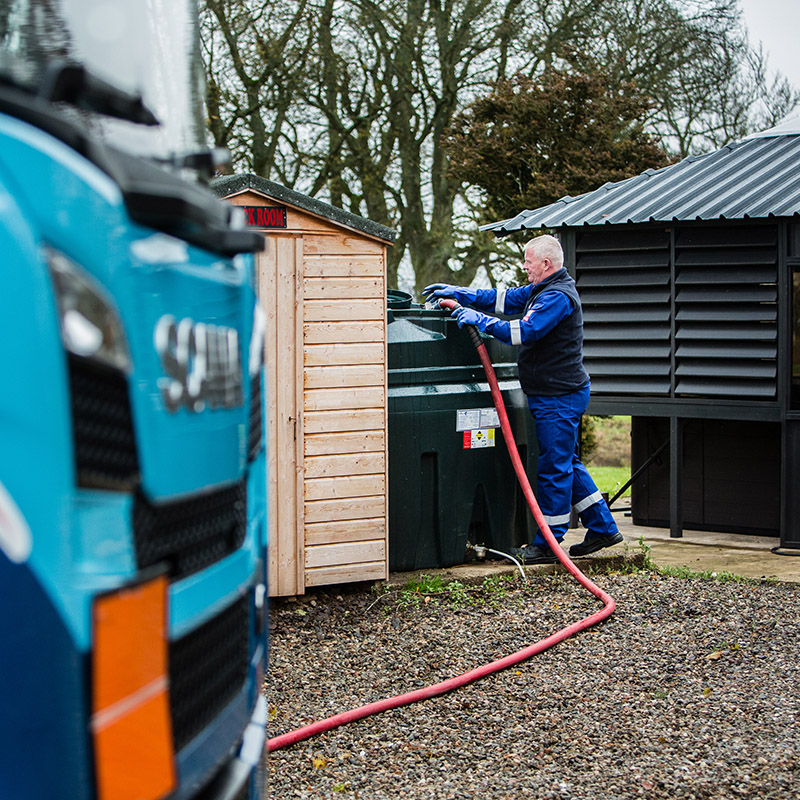 Identify what oil you need
Typically kerosene or a premium kerosene (this is usually recommended for oil fired stoves/cookers (Agas, Esse etc) as it contains additives that help it burn more cleanly and therefore more efficiently). If your boiler system isn't labelled with the correct oil you can get a heating oil engineer to come out to your home. To find a local engineer visit www.competentperson.co.uk
Find out how big your tank is


On average most domestic tanks have a capacity of between 1000 and 1400 litres, however larger properties could have one up to 2500 litres. All recently manufactured oil tanks must state their approximate maximum capacity on the product label which is usually positioned on the front or side of the tank.

Give an approximate amount of fuel required


Most modern homes will have a gauge which will keep you right, otherwise, use a garden cane/dipstick to see how full your tank is and let us know - An oil tank should always be at least one-quarter full, as an empty tank can result in clogged filters and fuel lines
With this information in hand get a quote online or contact us direct on
01356 648 648

. We will then be able to provide you with a quote based on the current price per litre. Following your confirmation a delivery can then be arranged as soon as the next day.
Arrange a delivery