Baby it's cold outside!
This week the temperature has dropped below freezing in many parts of the country. We've even had some lying snow!
It's truly the most wonderful time of the year to wrap up warm, get outside and enjoy the crisp cold air. But, inside it's a whole other story.
The Office for National Statistics says that fuelling a home is one of the highest expenses for UK families. This year more than any, it's important that families are keeping warm, and saving money on their energy bills.
With more people than normal working from home, it's important that you find ways to increase the heat retention of your home, while keeping your bills low.
This blog will explore some of our top tips for keeping your home warm, and your energy costs low.
How to reduce your energy costs in the Winter
In order to save money on heating and stay warm, it's important that you take steps to reduce the heat loss from your home. There are loads of simple (and cheap) things that you can do to use your heat more efficiently and to retain the heat you create:
Turn down the thermostat
Rearrange your furniture
Insulate your home
Draught proof your home
Get your boiler serviced
Open your curtains during the day
Close your curtains at night
Cover your windows
Put down some rugs
Leave the oven door open after cooking
Wear cosy clothing
Grab a hot water bottle
#1 Turn the thermostat down
Every single degree you lower your thermostat could save you several pounds per week. Turning your heating down as little as one degree can help save as much as £55 a year.
Experts recommend 18C as an ambient level, rather than a costly 20C or 25C. So give it a try turning it down a bit, even by a degree or two, especially when you're in the house all day.
If you opt to do this, you will save money. But how do you make sure you are also keeping your home warm enough?
#2 Rearrange your furniture
It might sound obvious, but directly blocking your radiators with furniture will trap in heat, and prevent it from making the room nice and toasty.
If you can, move your furniture clear from the radiators, and let the heat radiate out into the room. This will help increase the heat in your home without having to turn up the thermostat.
#3 Insulate your home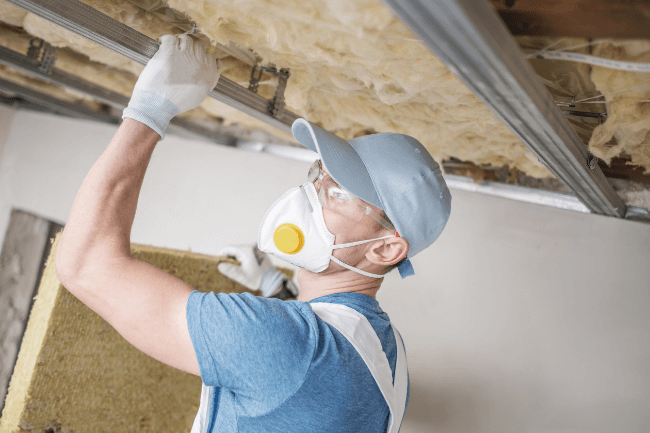 It's important that once heat is created you don't lose it. And a lack of insulation could lead to a loss of heat. For example, it's estimated that approximately 25% of heat can be lost through the roof in an uninsulated home.
There are a few places that you can look at insulating:
Wall insulation
Floor insulation
Roof and loft insulation
Insulating pipes and tanks
Insulation is an investment but it will pay for itself many times over.
#4 Draught proof your home
All those little holes letting air into your home are making a big difference to the warmth of your house and your energy bills. So, it's time to cover them all up.
You can do this on the cheap by using gaffer tape to seal cracks in floors and walls and cracks around windows, while the bottoms of doors can be blocked with old clothes or towels. Or you can go all out and buy draught-excluders to plug any gaps.
It's estimated that this could save you around £20/year on energy bills, and help you better control the temperature of your home.
#5 Get your boiler serviced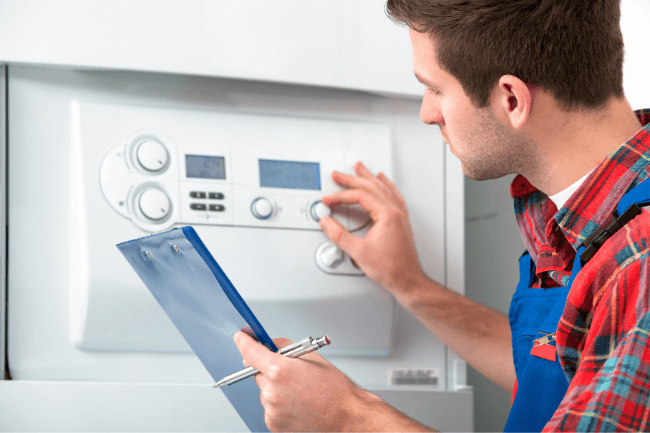 Heating your home using oil is a very efficient fuel. However this is only the case if your boiler is working efficiently.
We recommend that you get your boiler serviced every 12 months to ensure that everything is running smoothly and safely. We usually recommend that you do this in Autumn (before the Winter season), but if you've not done it yet it's not too late.
Related content: A simple guide to taking care of your heating system
#6 Open your curtains during the day
Yes, we get precious little sun during the Winter months in Scotland. But, what little sun we do get can help to heat up your home without increasing your energy bills.
Make sure you open those curtains in the morning to let the light and the heat in. It's an efficient and totally free way to get some more heat in your house.
#7 Close your curtains at night
While opening your curtains during the day can help warm up the room. Closing them as soon as the sun drops will help to retain any heat that has been created.
Heavy weight curtains work best, or you can even invest in thermal curtains to keep the heat in.
#8 Cover your windows
As you might have noticed, even double glazed windows will be responsible for some of the heat loss from your home. Hence why we recommend that you seal them for draughts and close your curtains at night.
But you can also take steps to insulate the glass, to ensure that you mitigate the likelihood or heat escaping. You can go low-tech and cover your windows with some left over bubble wrap. Or you can buy some adhesive window film which will help retain the heat.
#9 Put down some rugs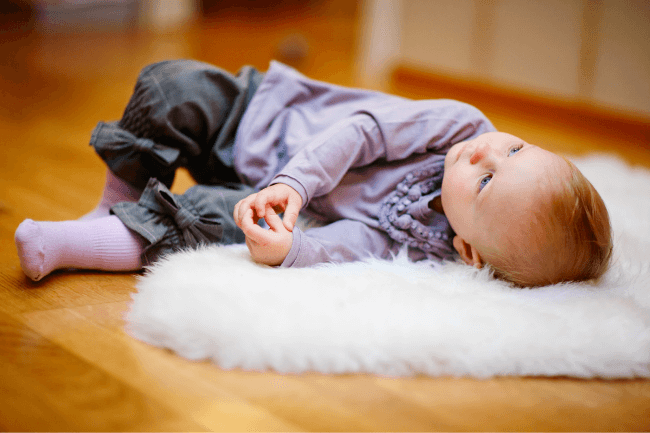 If you have a carpeted home then it will naturally help to insulate the room, and make you feel a little cozier. However, if you have a hard wood or tile floor then it can definitely make it feel a little colder.
We'd recommend that you put some rugs down. It will make the room feel warmer and will be a more comfortable temperature to walk on.
#10 Leave the oven door open after cooking
You've got to eat. And the oven is naturally one of the hottest places in your home. So why not utilise that heat to warm your home?
An oven full of 200C air released into the kitchen is the perfect way to stave off the cold in the evening especially if you have an open plan kitchen-diner.
Also try to think of how you use the oven, and make the best use of it. Having it on for an hour and a half just for one solitary jacket potato is not the best use of energy. Check what everyone in the house wants for dinner before switching the oven on, and consider bulk cooking by putting in a casserole, pie or crumble that you can then freeze, along with your main meal, to make best use of all that heat.
#11 Wear Cozy clothes
Do you find yourself reaching for the thermostat instead of reaching for a jumper?
If you are trying to keep your thermostat at a lower setting, then layering of cozy clothes is key. The more clothes you wear, the less the heating will need to be on and you will feel like you have more control over your usage.
Don't worry about wearing all of your clothes inside. A vest, shirt, fleece and fluffy socks. Get them all on and keep yourself warm without having to turn the heating up.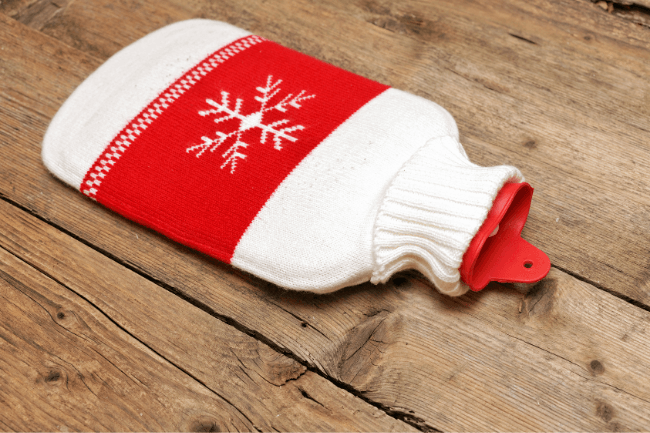 #12 Grab a hot water bottle
And finally, there's nothing more comforting than a hot water bottle. Instead of turning the thermostat up, fill your water bottle up (or a couple of water bottles up) and let them keep you warm while you are working, or winding down in bed.
How to use a payment plan to reduce the lump sum costs
One way to ensure that you are not blind sided by the cost of a full tank of oil in Winter is to sign up for a monthly payment plan.
You'll pay a set amount each month (based on regular usage) and this will contribute towards your oil refill payment.
Related content: Payment options for your heating oil
Keep your house warm in the Winter
So, there are loads of things you can do to help keep your home warm, while reducing the overall cost of your energy bills.
Some of them might seem small. And they are. But every single one of them will help contribute to the overall heat retention of your home, and ultimately will reduce your heating bills this Winter.
If you are in need of any oil then please get in touch with our team, and we will make sure you don't go cold this Winter.