An oil tank is hardly the most attractive garden ornament?!!
Whether you love to entertain friends at summer BBQ's or just gaze at your beautiful garden while doing the dishes in the kitchen – the first thing you don't want to see is an oil tank staring straight at you!
One of the unavoidable drawbacks of oil heating is the need to have a tank positioned on your property. While for some it may be possible to bury your tank underground, for the majority it will need to be above.
3 key considerations for hiding your oil tank
Size and shape of oil tank
Location of oil tank
Screening for oil tank
The fact that you have landed here on a page all about screening your oil tank, it makes me think that numbers 1 & 2 are already out – as you have an oil tank in position which is drawing too much attention for your liking!
Therefore in the next section we're going to run through some suggestions we'd recommend for screening your oil tank.
Related posts:
What size of oil tank should you install in your home?
Heating Oil Tanks; Which one is best for your home?
What is the best location for an oil tank? 5 key considerations
Hiding your oil tank – Ideas for screening
Whether it's a steel or plastic oil tank, 600 litre or 1200 litre tank capacity, we've seen some great ways to camouflage them in people's gardens over the years.
Just before we get stuck into them though we wanted to highlight some key safety points first:

OFTEC trade association ensure the safety of the oil and heating industry within the UK. They have laid out guidelines of things you must follow in order for your tank to be legal and safe.
Your number one priority is ensuring your tank is stored away from a fire or a heat source.
They should also be:
1.8 metres away from non-fire rated eaves of a building or non-fire rated buildings such as garden sheds.
1.8 metres away from openings such as doors or windows in a fire rated building such as a brick-based house or garage.
760 millimetres away from any non-fire rated boundaries such as a wooden fence. (Non-fire rated means materials or items that haven't been tested or proven to reduce or inhibit fire spread)
600 millimetres from any foliage.
Screening an oil tank – What materials could I use?
There are no hard and fast rules about what materials can or cannot be used to screen your oil tank, however some will be longer lasting than others, and costs will vary depending on what you use.
The most commonly used screening materials are:
#1 – Wood, for trellising or fencing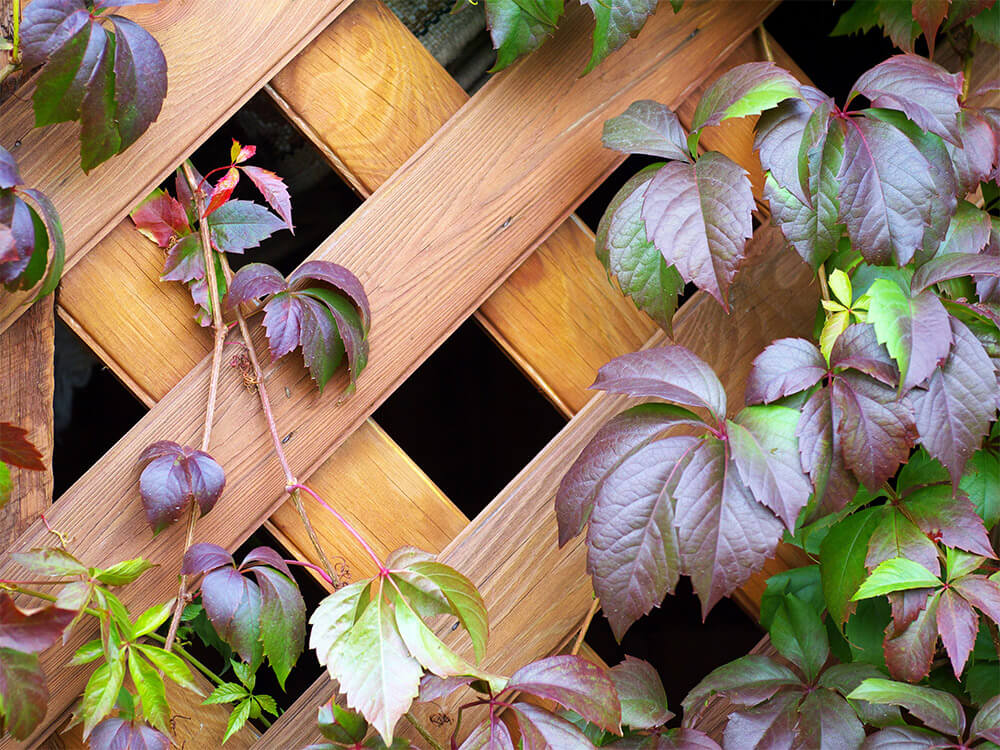 Wood is natural and fairly affordable. You could go for a more solid fencing profile to screen off the area or something more elegant such as trellising which is great for pairing with climbing plants to soften the look. Star jasmine for its evergreen foliage or climbing roses for their colour amongst many other climbing plants are ideal for screening in the garden. Just make sure when selecting them that you take care not to choose a vigorous plant that may become easily overgrown and hard to maintain.
#2 – Hedges, trees and other types of foliage
We're not horticulturists but we'd recommend selecting an evergreen type of tree or hedge such as a laurel or privet so that it doesn't wither away in the winter. It can be difficult at first to screen the entire tank, however in a few years time they will have grown and matured to provide more dense covering. Willow or bamboo are often used because they provide great cover and they are known for their quick growth.
#3 – Plant pots
Plant tall shrubs and flowers in ceramic or plastic pots and position them around the oil tank, you can add different colors and change them up through the season to divert attention away from the oil tank and towards the flowers instead.
#4 – Brick/Stone wall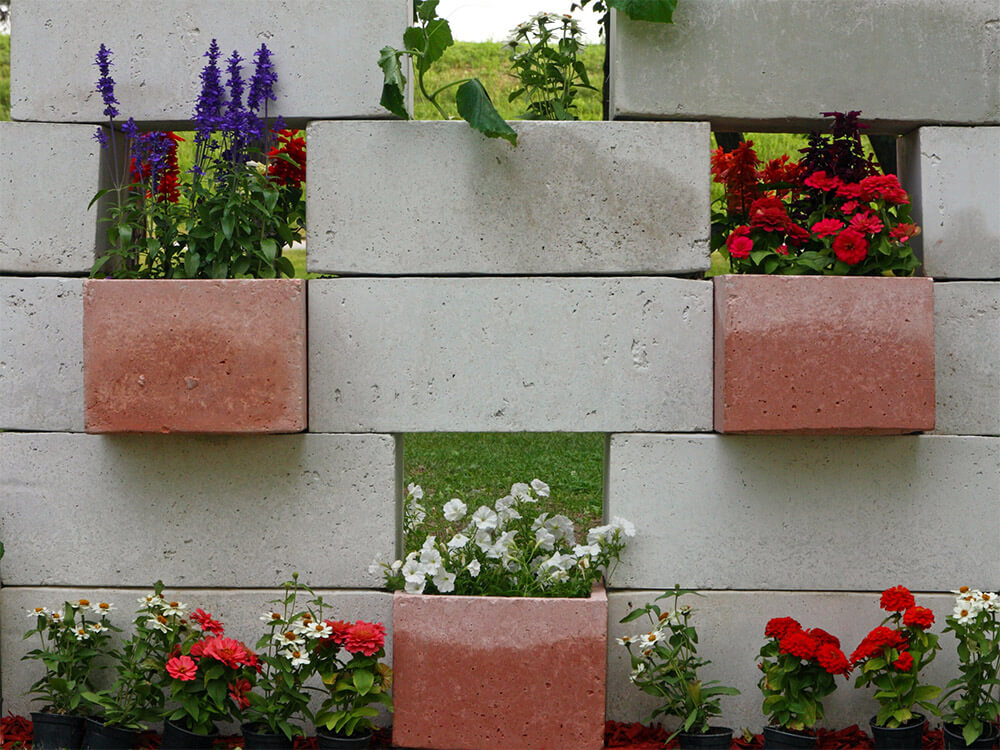 Different colours, shapes and sizes – believe it or not there are lots of options with brick & stone walls. You could opt for something at the cheaper end of the scale such as some painted breezeblocks or create a stone feature in the garden using something like Denfind stone. Just remember, stone is solid and permanent (well unless you knock it down), so make sure you leave space for to get in and around the tank should something happen, or it needs to be replaced.
Hide it, but don't forget it
Just because you want your tank out of sight it should not remain out of mind. It is important to remember to keep on top of oil levels and have your tank regularly inspected by a qualified engineer.
Alternatively you could embrace your wilder side and go for something for some colourful fuel art.. I'm not sure you'd forget about it that way!