With the kids on holiday, it might feel like you have exhausted the activity options close to home and are looking further afield for things to do with the kids.
Aberdeenshire is our neighbour to the north and is one of the most expansive regions in Scotland with the sea to the east and mountains to the west and no shortage of exciting things to occupy families.
Whether you are looking for an action-packed day out, or something more chilled, we have put together a list of some of the best things to do in Aberdeenshire for families.
Thrills and activities for all ages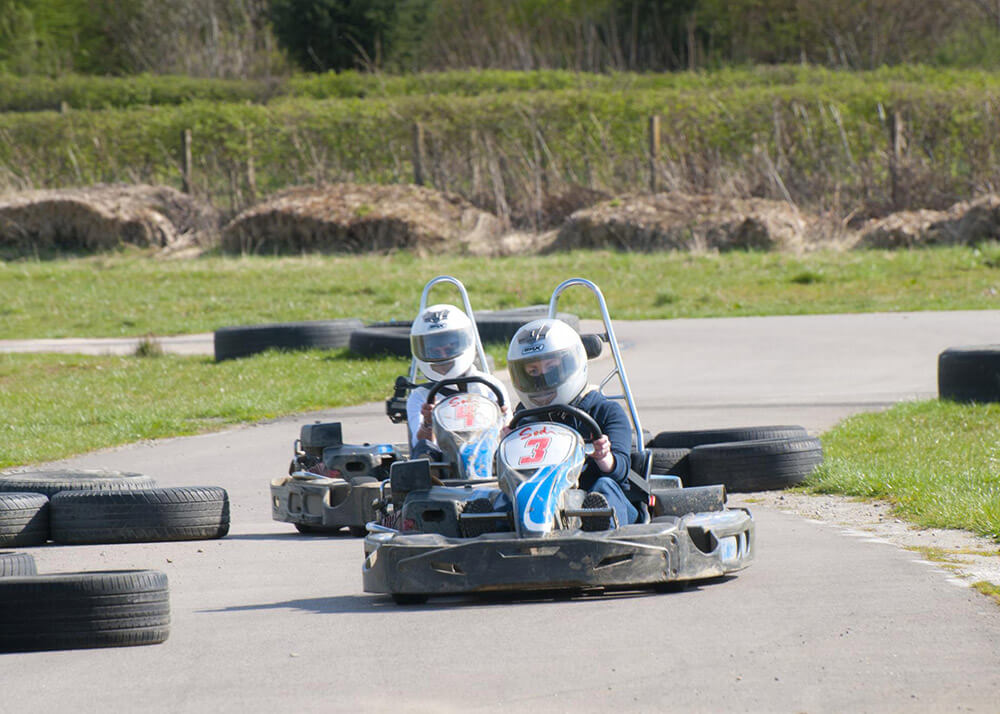 Lochter, near Oldmeldrum, is one of the go-to places in Aberdeenshire if you are looking to really tire out excited kids.
With everything from clay pigeon shooting, rifle ranges, and archery, to raft building, go karting and digger driving, there is likely to be something for everyone regardless of age or levels of daring.
As well as the activities, there is also a great restaurant on-site utilising the best local produce sure to fill up hungry tummies before heading back out for more fun.
The Lecht is one of Scotland's best-known winter sports venue, but in the summer months it becomes a mecca for mountain biking.
Two trails operate during the summer, the Blue Hare and the Red Fox with bikers ferried ​​700ft up the side of the hill on a 3 person chairlift to let you experience the thrill of gravity before you make your way back to the bottom on two wheels.
Both of the Lecht's MTB trails have been designed by leading trail builder Peter Laing, renowned for his work at Glentress, and are described as mountain cross. In other words – fast, fun, downhill trails that are suitable for those who love quick descents but wouldn't venture on to a traditional downhill course.
Chairlift passes cost around £20 for an adult half day, with discounts for children and other concessions.
To make a real day of it, (relatively) nearby Aboyne Bike Park and Pitfichie Forest also offer trails for all abilities.
Maybe you would prefer to see the views of the Grampians and Cairngorms from above, rather than trekking through them.
Taking a flight in a glider, soaking up the views and enjoying the serenity might be a dream for some, and the unique climate of western Aberdeenshire is ideal for soaring.
Deeside Gliding Club near Aboyne offers trial flights where your glider will be towed to various altitudes by a powered aeroplane before you are left to soar in the clouds and land back at the field with an experienced pilot at the helm.
Children as young as 14 can take to the skies, so it really can be a family affair, however there are some health criteria you must meet before you can participate.
Museums and attractions
The former Peterhead Prison was once known as the 'hate factory' and was famously the site of riots, protests with a guard being held hostage on the roof, before it, and HMP Aberdeen, were eventually closed and replaced with the neighbouring HMP Grampian in 2014.
The Victorian-era building now houses a museum telling the history of the prison and the tasks undertaken by prisoners sentenced to "hard labour" on the tough and unforgiving Buchan coast.
The museum also highlights the work of the brave personnel that served there between 1888-2013, you will visually see what "real" prison life was like, whilst listening to the officers speak of their experiences as part of the audio tour that accompanies your tour, and your sense of smell will be stimulated as you enter the laundry, shower block and hospital areas'.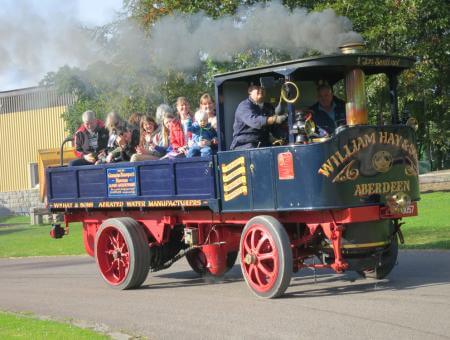 One of the most well-known visitor attractions in Aberdeenshire, Grampian Transport Museum in Alford is home to countless exhibits telling the roadgoing story of the North-east, from steam-powered tractors, to massive snow ploughs, emergency vehicles and even a four-wheeled orange…
As well as permanent exhibits, owners of classic or rare cars entrust the museum to look after their vehicles and display them to the public as well as bringing in travelling exhibitions such as Formula 1 cars and a collection of vehicles owned by TV's Guy Martin.
The museum also has its own race track which hosts enthusiasts events throughout the season and, thanks to special funding, its Junior Driving School is free of charge this year. Entry also allows access to the cafe and gift shop, with access to the Bus Collection at Alford (a separate entity on the same site) available on request.
Looming over the town of Stonehaven, Dunnottar Castle is a monument with global appeal, drawing visitors from all over the globe. Throughout the summer the castle itself is open to visitors, but arguably the best of the views come from the cliffs looking over it.
The main car park is a short walk from the castle, but those looking to work up more of a sweat can make the half-hour walk from Stonehaven Harbour, along the clifftops past the War Memorial to Dunnottar, however be aware that it is not well suited to wheelchairs and buggies.
A tour of the castle will tell its story from a Pictish fort, links to William Wallace and Mary, Queen of Scots, to being saved from ruin in the early 20th century, as well as its pivotal role in defending Scotland from invaders of all origins.
The castle is open until the end of September, with visitors required to pre-book a slot due to Covid-19.
Play parks, walks and family fun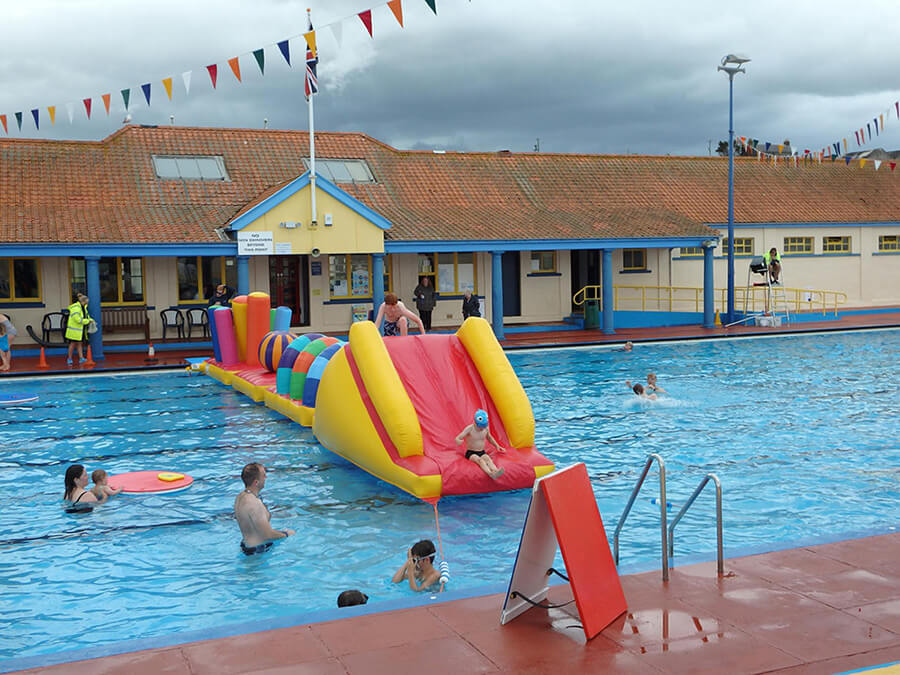 One of only two heated open air pools in Scotland, Stonehaven's lido is one of the jewels in the crown of the seaside town drawing visitors from far and wide.
Open from the end of May to early September, the pool is suitable for all ages, with inflatables for younger swimmers and lanes for those serious about getting some miles in.
Also on site is a paddling pool for little ones and a cafe serving hot and cold treats to keep you going inbetween blowing off steam in the pool and a full timetable of activities is available on the website.
Arguably one of the most well-known and loved attractions for families in and around Aberdeen, The Den and The Glen comprises the original The Glen (formerly known as Storybook Glen) and The Den, a large soft-play centre with a vibrant cafe with activities for all ages.
The Glen features statues depicting characters from stories and fairy tales ranging from classics such as the Three Little Pigs, Little Miss Muffet and Cinderella, to more modern favourites like Shrek, The Simpsons, and Peppa Pig. There's even some real life farm animals to say hello to!
There is so much to see and explore at the Glen, you can easily while away an hour or two before needing to refuel. Thankfully entry to the Glen includes entry to the Den and its cafe (note that this does not apply the other way round) meaning the kids can blow off more steam while you relax.
While Drum Castle itself is lovely, we know that wandering through an old castle rarely ends well with young kids, however Drum Castle's estate has so much to offer you can easily spend a morning there without setting foot in the castle proper.
With forest walks of varying lengths, stunning gardens, and a fantastic play area, there is loads to keep all the family occupied.
The estate also has a small tea room (currently outdoors due to Covid), however there is loads of green space and benches to enjoy a picnic, or the popular Mains of Drum Garden Centre and Restaurant is just two minutes away.
Share your snaps with us
We hope this blog has given you some ideas of how to entertain family members both young and old across Aberdeenshire and let us know if you decide to visit any of our suggestions or leave any other ideas in the comments below.
Remember, we deliver all over the North-east of Scotland, so whether you're in Angus, Aberdeenshire or anywhere else in the region, we can get you the fuel you need when you need it.