If you are new to buying heating oil, you may feel a little confused about what you should do. Unlike other utilities such as electricity and gas you actually need to arrange a delivery of heating your oil to your home.
Arranging that first delivery, can feel a little strange, but to make you feel prepared here are four key pointers we'd advise you to undertake
4 Preparation steps to a stress free heating oil delivery 
#1 Identify what heating oil you need
This will likely be Kerosene, or Premium Kerosene, however it could also be Gas oil if you have an older boiler system. If your boiler system isn't labelled with the correct oil you can get a heating oil engineer to come out to your home and tell you which you need. To find a local engineer visit www.competentperson.co.uk
Related Content : Benefits and costs of premium Kerosene

#2 Find out the capacity of your heating oil tank
On average most domestic tanks have a capacity of between 1000 and 1400 litres, however larger properties could have one up to 2500 litres. All recently manufactured oil tanks must state their approximate maximum capacity on the product label which is usually positioned on the front or side of the tank.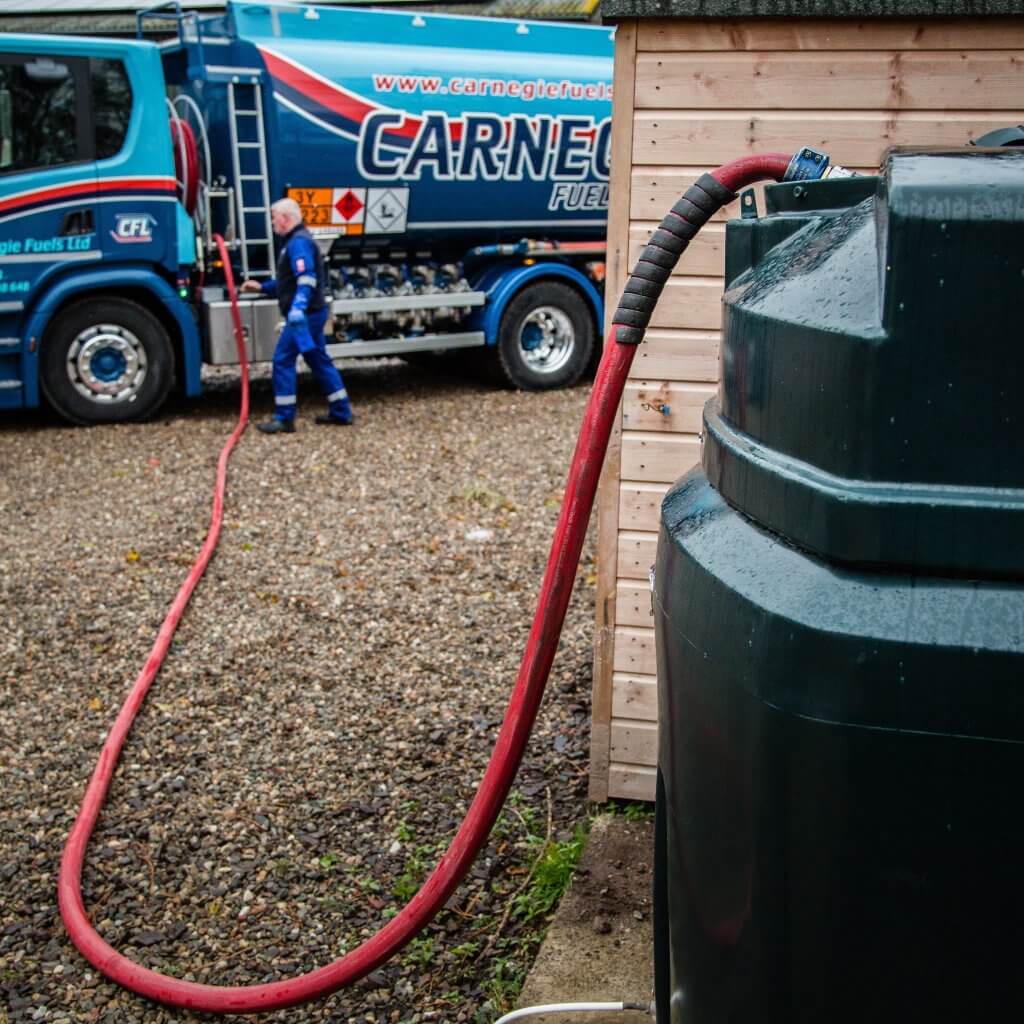 #3 Find out the approximate amount of fuel required 
Most modern homes will have a gauge which will keep you right, otherwise, use a garden cane/dipstick to see how full your heating oil tank is.  An oil tank should always be at least one-quarter full, as an empty tank can result in clogged filters and fuel lines. If you are still unsure of how much to order, tell your chosen fuel distributor the capacity of your fuel tank, how full it is and they will then give you guidance on how much to order. 
Related Content: Simple care guide for your oil heating system
#4 Select a local fuel distributor
When ordering heating oil, you will feel more at ease from buying from a local fuel distributor.  With heating oil required more in rural locations, one of the key frustrations is national companies getting lost as they do not know the back roads, where internet connection is poor.  In addition being able to phone someone to talk through your needs, especially in emergency situations will ensure you get the right product for your home, at the best price within your time parameter. For example: they can provide next day delivery if it is urgent or if you aren't time precious, they will usually explain that by waiting for a few days until more deliveries are in your area you can save costs.

Related Content: 10 Reasons to buy your oil from Carnegie Fuels