These days we are bombarded by information online and that's no different when it comes to choosing your heating oil supplier. It's noisy, overwhelming and quite frankly I'm sure it annoys a lot of people – you just want it laid out simply. Who's the best and why.
At Carnegie Fuels we recognise that spending your hard earned cash on heating oil isn't exactly what you dream of at night! However, we do want you to feel like you are getting the best deal on offer.
This article lays out the main reasons for choosing to buy your oil from our team at Carnegie Fuels.
10 Reasons to buy your oil from Carnegie Fuels
#1 Delivery turnaround (same or next day where possible)
There is nothing worse than being cut short, and while many of you will plan ahead there is also a large percentage who will leave it until the last minute.
Whatever camp you are in you'll be pleased to know that in most situations we can deliver kerosene oil to your home either same day or next.
#2 You can choose to wait until later if you want to make savings
Happy to wait a few days for your heating oil? We can often offer you a more competitive price if you can wait until a fuel tanker is in your area.
With routines across the East of Scotland it's never more than a few days and you can potentially take advantage of cost savings on the delivery charges.
#3 Presentable & trustworthy staff
Our homes are our havens away from them outside world- privacy is important. We can't imagine anything worse than having some random scruffy stranger lurking around your garden – even worse if you aren't there at the time.
At Carnegie Fuels, we understand how this might feel so we have rigorous recruitment processes to ensure we have the very best front line staff. Presented smartly in uniform at all times, our team are proud to represent our business all over the East of Scotland.
#4 Where possible the same driver will be used for each of your heating oil deliveries
Using the same driver for each oil delivery is great for both of us. No longer are the drivers getting lost half way up the glens without phone signal – they know exactly where to go each time. Saving us all hours of frustration! If you live in a more remote rural location you'll know how annoying this get can get – especially if you have to keep repeating the directions to the same company!
In addition your driver knows exactly where your oil tank is located; meaning that should you need to be out on the day of delivery, we can easily get on with the job without prying around your garden.
As a backup we save these delivery notes on file, so that should holidays or personnel changes occur we still maintain our top notch service
#5 We come highly recommended…
It goes without saying our fantastic customers are our best advocates!
If you've experienced our services, we'd really appreciate the reviews on our social media channels. It only takes a few minutes and means the world to our hard working team to get recognition for their efforts.
#6 We are an independently-owned family business.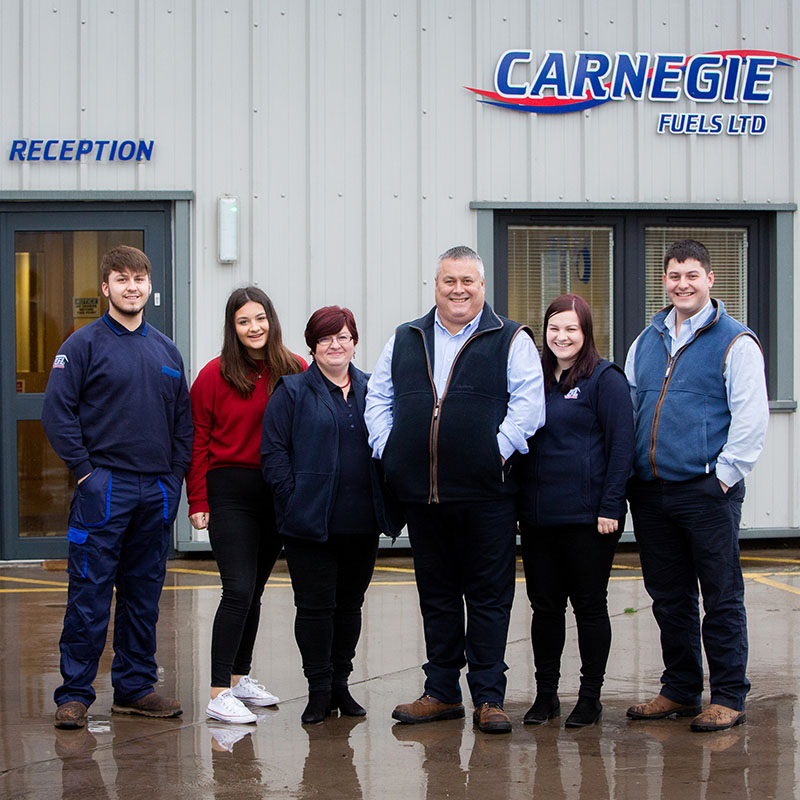 There are very few independent, family run fuel suppliers in Scotland – now that is not a sympathy call out, in fact that is far from it! We are hugely proud to be a family run business with roots firmly in the fuel industry for the past 70 years.
We aren't a huge faceless business, in fact if you need to speak to the head honcho about anything just ask to speak to Kevin! Thirty people currently make up our team including delivery drivers, office staff, mechanics and the commercial sales team. There's no call centre, just a friendly face at the end of the phone happy to help you with advice or ordering.
We want to connect with our customers whether that is over the phone or at one of the agricultural fairs – don't be shy, we love chatting to you!
#7 We prioritise our customers in wintery conditions where demand is high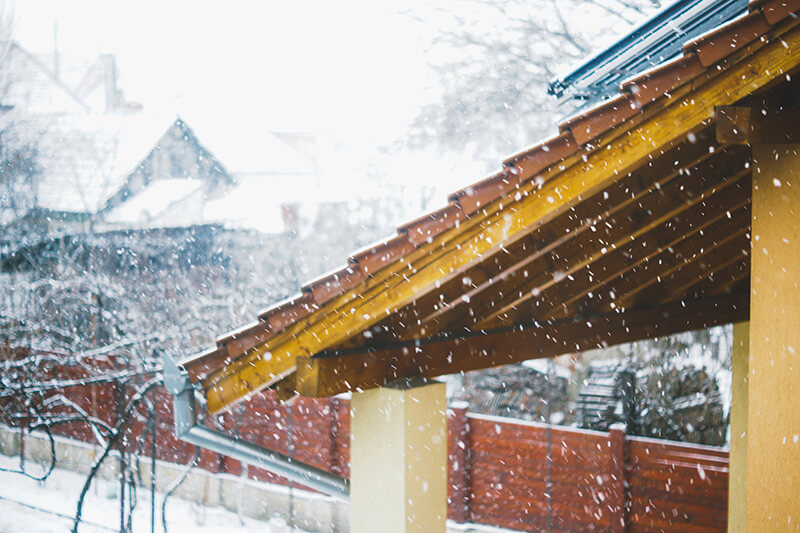 Many of you will remember the big freeze of 2010 and that is really when our reputation for outstanding customer service rocketed.
We always value our customers so quite frankly our loyal ones come first – particularly when demand is high and supply is low.
In the winter of 2010 the roads were chaos – it was pretty much a white-out everywhere. Roads were blocked and with fuel suppliers short on heating oil they often refused to go into remote areas.
First off we prioritised our loyal customers along with the elderly and frail, and those with newborns – yes even those living in remote locations across the country. Then we worked our way through new requests delivering as quickly as possible.
Even now, we'll hear people tell us stories of how we rescued them across the country, travelling to where other suppliers wouldn't dare. We are still hugely proud of how our team came together that year putting the needs of people across the country first when they could have been wrapped up in their cosy homes.
At Carnegie Fuels, family is firmly at the heart of our business so it would be no different the next time round. The question is would your current fuel supplier treat you in the same manner?
#8 We invest locally
It's our local community too – so we are only too delighted to get behind local initiatives that make our little spot in the world that little bit better.
Recent sponsorships and fundraising efforts have included:
Montrose Football Club
Motorcycle Race Team
Air Ambulance Charity
#9 You can order and pay in the way that is easiest for you
Our customer base is diverse and we want to reflect that with our service offering. Not everyone is internet savvy, and as BT say 'It's good to talk'! Whichever way is easiest for you – whether that is through the online portal, by email or phone – you will experience the same high level of service and good value price no matter how you order.
Worried about the lump sum payment at time of delivery? Why not spread your costs out over monthly payments? We are able accommodate your needs and make your oil ordering experience as easy and affordable as possible.
Speak to one of our team about current payment options.
#10 Our experienced team.
Whether it's your first time ordering oil or you need to replace your tank we are at the end of the phone to answer your queries and point you in the right direction.
Don't be shy or worry that your query is daft we've heard almost everything over the years and will work with you to find the best solution.
Summary: Scottish heating oil Suppliers: 10 Reasons to buy your oil from Carnegie Fuels
It would be easy to say we're the best but I'm sure every heating oil supplier will say the same.
At Carnegie Fuels we put family at the heart of our business. That means we treat everyone from customers to staff just like we would want our own family treated.
Great value prices are a given, but it's our first class service and community spirit that sets us apart.
Carnegie Fuels. We're always there.