With predictions that this years winter temperatures are going to be significantly lower than last year, its important to take steps to ensure you are not left in the cold!
     1.

    

Boiler Service & Tank Check
Your boiler should be serviced on an annual basis by an OFTEC registered engineer to maximise its performance & efficiency and minimise the risk of breakdown. It is also a good idea to inspect your oil storage tank regularly for any damage or cracks.
      2.

      

Order early!
The ideal time to buy oil is during the summer months when both demand & price are usually lower. However, we do appreciate that this is not always possible. No matter what time of year you decide to place your order, we will provide the same first class delivery service as always. It is worth bearing in mind that December is traditionally the busiest month to order & often when the average price tends to be higher. There is no need to ensure your tank is brimming full for Christmas –  we are open as normal throughout the festive period with the exception of Christmas Day, Boxing Day, New Year's Day & 2nd January!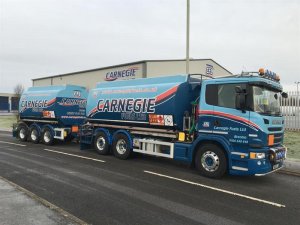 3.

      

Inclement weather
It's winter and its Scotland so of course there is a high possibility that we are going to get some unkind weather and perhaps a bit of the white stuff at some point! We will, of course, try our very best to keep our delivery schedule as normal but unfortunately, there can be times where we are up against it. On these rare occasions, our loyal customers will take priority and we will do our utmost to ensure no one is left with a dry tank. We do ask for you to please be sensible and not panic buy. If you have half a tank full of oil you will, more than likely, have sufficient to 'ride the storm' and wait until conditions improve for your delivery to be made. It is important for us to be able to prioritise the most vulnerable & needy in these situations and we ask for your assistance to help us do so.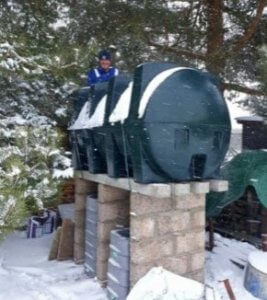 Nowadays, these occurrences are infrequent but do still happen!  Remember the winter of 2010 and the 'Beast from the East' in 2017! It is worth noting, during these times, Carnegie Fuels continued to answer ALL calls and had NO loyal customers waiting any longer than 2-3 days for their delivery!
     4.

      

Cost
We realise winter can be an expensive time of year, especially in the run up to Christmas, and our monthly payment plan is the ideal way to spread the cost of your heating oil throughout the year.  It is wise to start such an account in periods of low demand, such as spring or summer, so that you can make some payments into your account to build up your credit in advance of placing an order. Payments can also be made via debit/credit card or cheque and you can manage your account online, any time of day or night.
When visiting online 'comparison sites', it is important to note that not all fuel suppliers will have submitted their prices. Please call us direct on 01356 648 648 or click here for a competitive quote. Also, when 'shopping around' and obtaining prices from a number of suppliers, the lowest price may not necessarily represent the best value. Delivery times, fuel quality and benefits for customer loyalty, not to mention the peace of mind of knowing your delivery will arrive as & when expected, are all considerations that should be taken into account when making price comparisons.
Please see the table below indicating the saving made (in £ pounds) depending on the price difference (in pence per litre).Using this table can make it quick & easy to see actual savings and decide if it is worth changing supplier or remaining dedicated to one supplier and safeguarding the benefits of priority, reliability & trustworthiness associated with customer loyalty.
| | | | |
| --- | --- | --- | --- |
| SAVINGS | 500 LTRs | 1000 LTRs | 2000 LTRs |
| 0.1 ppl | £0.50 | £1.00 | £2.00 |
| 0.5 ppl | £2.50 | £5.00 | £10.00 |
| 1 ppl | £5.00 | £10.00 | £20.00 |
| 5 ppl | £25.00 | £50.00 | £100.00 |
    5.

      
Use a reputable fuel supplier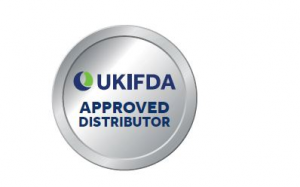 A list of UK & Ireland Fuel Distributors Association members can be found along with the Customer Charter to which we adhere at www.oilsave.org.uk
6.

      
Fuel tank security
The bleak darkness of winter can, unfortunately, see an increase in thefts. Ensure your tank is locked and in a well-lit area if possible.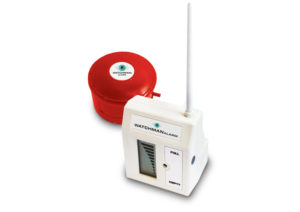 We can supply an Oil Watchman gauge which will transmit an alarm to indicate a dramatic drop in the level of your oil tank caused by theft or leaking. 
7.

      
Insulation/draught proofing
You've gone to the effort of following all our steps and you're now all topped up and ready for whatever the Scottish winter throws at you ……….. so don't let it all escape out the windows and doors! Ensure your draughts are all covered and you have sufficient insulation in your home to minimize any heat loss.
8.

      
Oops! I've ran out of oil!
Hopefully you are prepared and organized and can settle down for winter in your comfortable home but if you've been caught out and ordering your oil has been one of the things that has slipped your mind, FEAR NOT!, WE WILL HELP YOU GET IT SORTED! Let's face it, we can all have an endless list of things to do at this time of year and it is easy to forget to do something! ( Does anyone ever get to the bottom of the list ?!)  You can call us 01356 648 648 Monday to Friday 8am – 8pm, Sat 8am – 5pm &  Sun 10am – 4pm, email us at info@carnegiefuels.co.uk anytime or order online 24/7.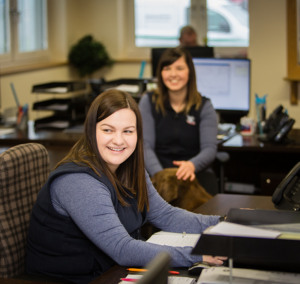 CLOSED CHRISTMAS DAY, BOXING DAY, NEW YEARS DAY & 2ND JANUARY.
9.

      
Last but not least
You are all sorted, warm & cozy with your tank filled! It's time to relax & enjoy the forthcoming festivities! Please, please take a second of your day to check on elderly or vulnerable friends, family or neighbours and ensure they are warm & cozy too 😊